Toni Mount will be at Middleham Castle – an incredible opportunity
---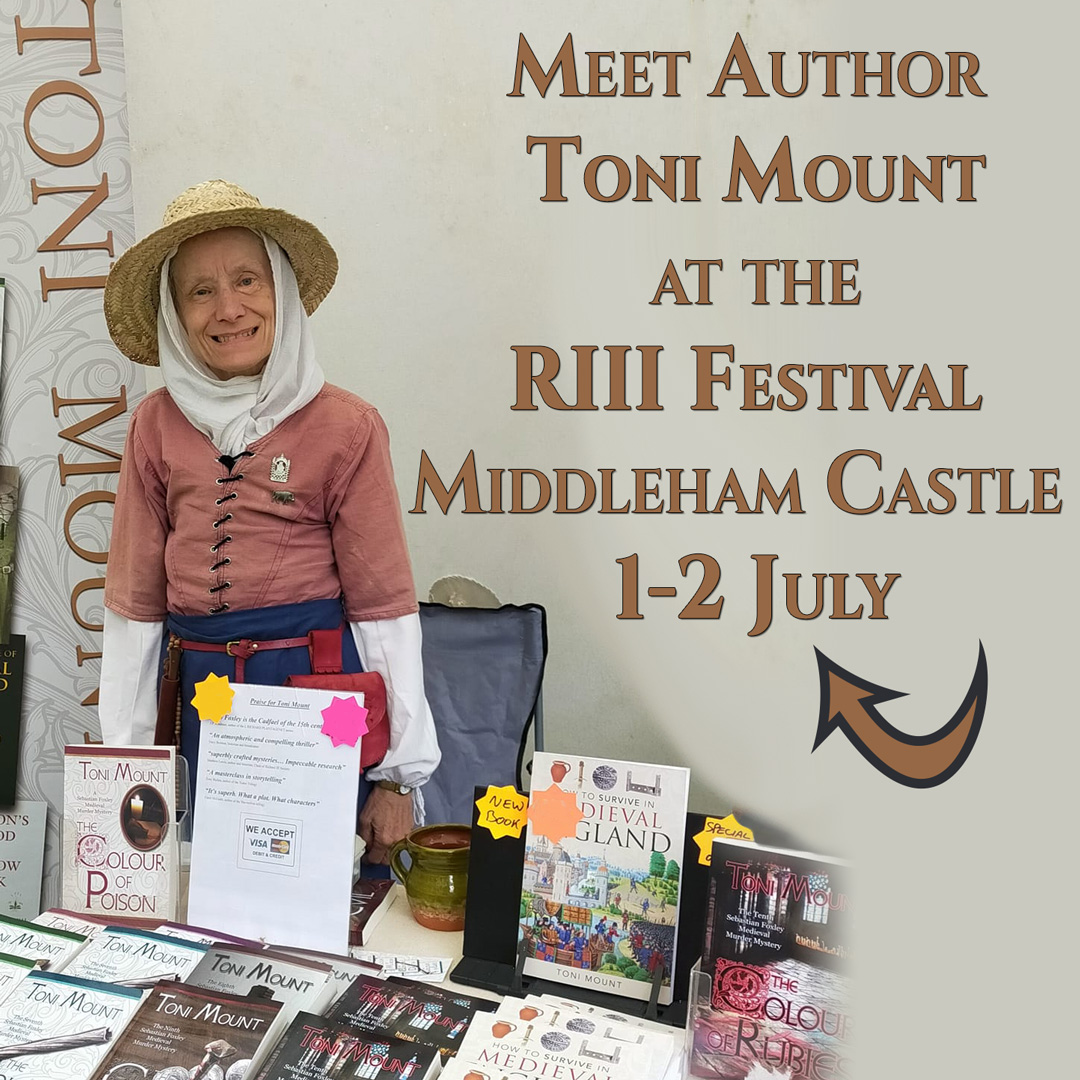 Meet top Medieval authors and talk books!
Get ready for an electrifying event that will send book enthusiasts into a frenzy! Prepare to be swept off your feet as the renowned Toni Mount graces the illustrious RIII Festival, hosted at Middleham Castle on 1st and 2nd July this year. But wait, there's more! Brace yourself for an extraordinary line-up of literary masterminds, as these incredible authors come together to create an atmosphere that will leave you breathless.
Join Toni Mount and be captivated by the enchanting world of literature. Engage in thought-provoking discussions, unlock the secrets behind her novels, and have your treasured copies signed.
Much more to see at Middleham Castle
But that's not all. Prepare to be transported back in time as the awe-inspiring Amicorum re-enactment group takes the stage. Prepare to be amazed by their demonstrations that will leave you spellbound. As you explore the festival grounds, indulge in the myriad of merchandise stalls that await both inside and outside the castle, offering tantalizing treasures for every literary aficionado.
Wait, there's even more to delight your senses! Don't forget to mark your calendars for the not-to-be-missed free lecture at the Key Centre, Middleham. On Saturday 1st, at 2.00 pm, the esteemed Graham Mitchell of the Yorkshire Branch will take you on a captivating journey into the world of "RICHARD THE NORTHERN KING." Prepare to be enthralled by his expertise and fascinating insights that will leave you hungry for more.
So, gear up for an exhilarating weekend filled with literary wonders, historical enchantment, and unforgettable memories. Join Toni at the RIII Festival at Middleham Castle, where dreams come alive and imagination knows no bounds.