Claire Ridgway's books on Black Friday sale!
21 November, 2023
0 Comments
---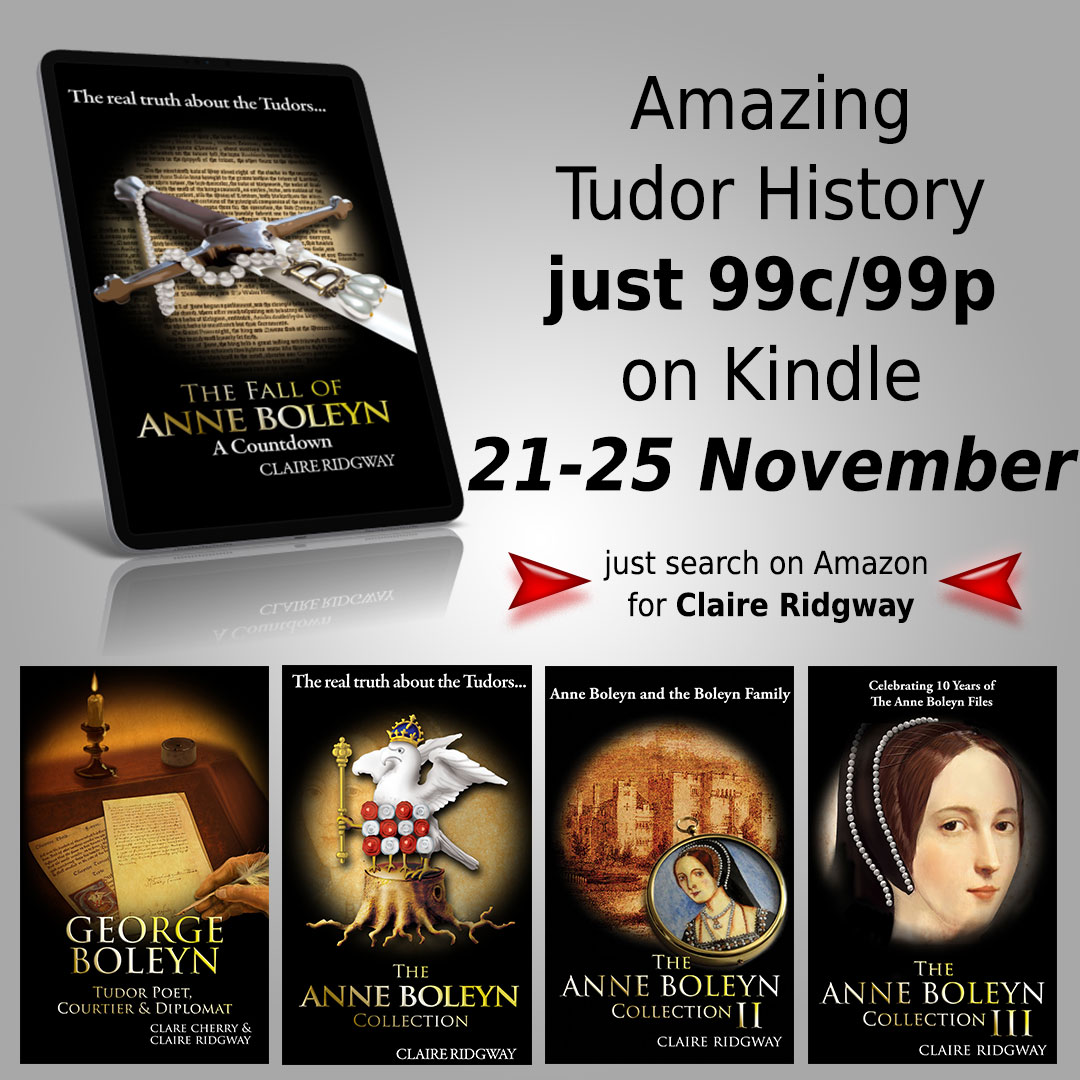 Well known historian, Claire Ridgway, is the go-to person on the Boleyn family. With years of research and writing behind her, many love her books and say they are like sitting around a table talking history. We've put the following books on 99c/99p offer on US and UK Kindle:
The Fall of Anne Boleyn; George Boleyn; The Anne Boleyn Collection I, II & III.
http://getbook.at/fallanneboleyn
Learn history from Claire Ridgway
Claire Ridgway is a British author and historian known for her works in Tudor history. She has a particular focus on the reign of Henry VIII and the lives of individuals associated with the Tudor court. Ridgway is also the founder of "The Anne Boleyn Files," a website and online community dedicated to the life and times of Anne Boleyn, the second wife of Henry VIII.
One of Claire Ridgway's notable books is "The Anne Boleyn Collection," a compilation of her articles, research, and insights into Anne Boleyn's life. Additionally, she has co-authored books with other historians, covering various aspects of Tudor history.
Claire Ridgway is recognized for her dedication to providing accessible and well-researched information about Tudor history, and her work often aims to bring the past to life for a broader audience. Her writing style combines historical accuracy with a passion for storytelling, making complex historical events and figures more approachable for readers.