Get 6 Medieval Murder Mystery books at a huge discount
21 November, 2023
0 Comments
---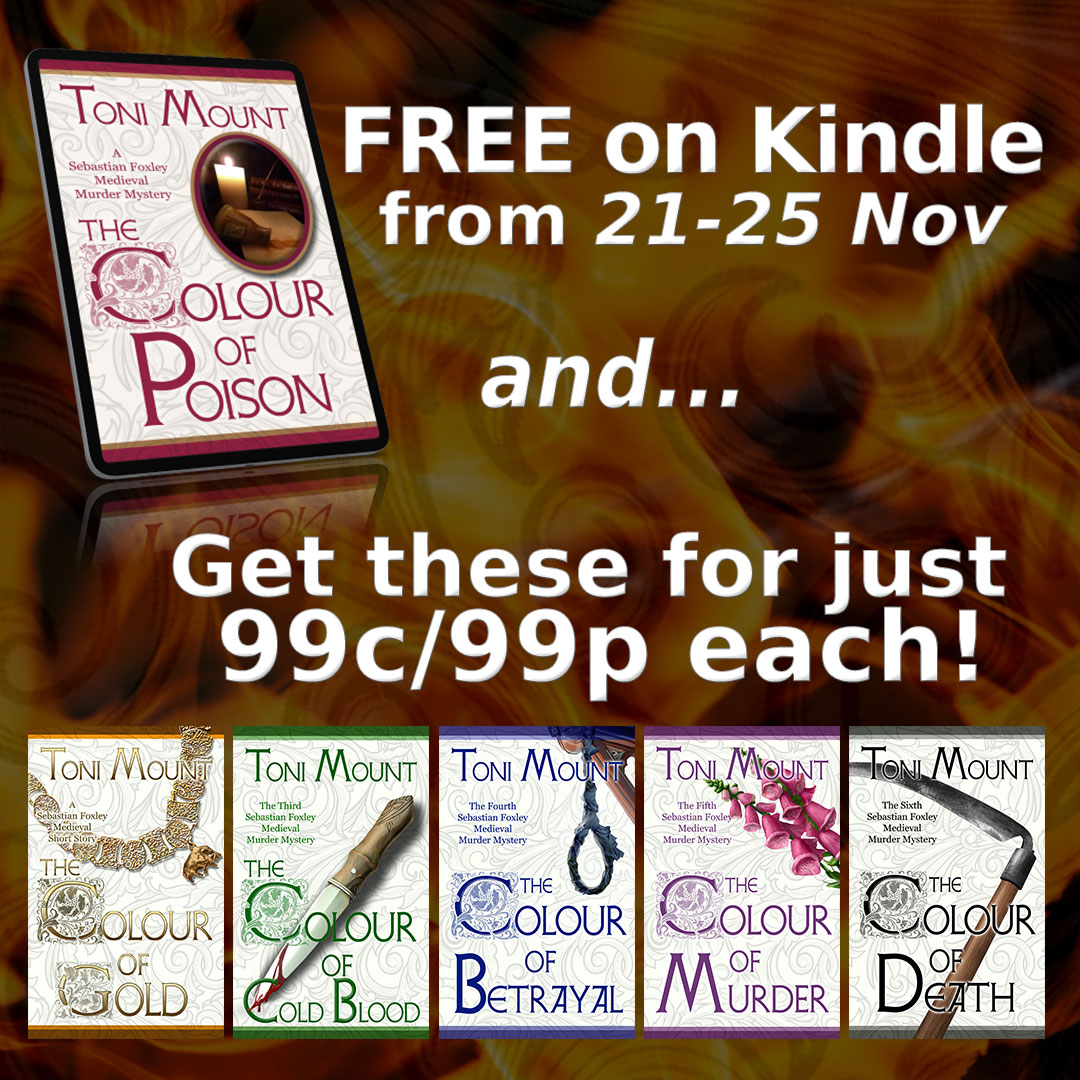 Are we crazy? YES WE ARE!
You can get Toni Mount's "The Colour of Poison" absolutely FREE on kindle until 25 November.
And you can get the next 5 books in the series for just 99c/99p each on kindle too…
https://mybook.to/colour_of_series
Sebastian Foxley is a fictional character created by Toni Mount. Seb appears in a series of historical mystery novels set in medieval England, and he is portrayed as a medieval sleuth and a member of the London community during that time.
The novels typically blend elements of historical fiction with mystery, providing readers with a glimpse into the daily life, customs, and challenges faced by people in medieval England. Sebastian Foxley, as a fictional character, is often involved in solving mysteries or uncovering secrets against the backdrop of historical events and settings.
One of the books featuring Sebastian Foxley is "The Colour of Poison," where he investigates a murder mystery involving the world of art and pigments in medieval London.